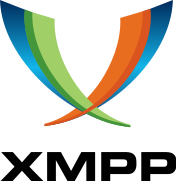 Kvifor lar folk ein levrandør sittje med ansvaret for lynmeldingsløysinga dei bruker, som i tilfellet med Microsoft og MSN? NÃ¥r MS sine servere har tekniske problemer er jo brÃ¥tt ting heilt borte… Det er Single Point of Failure, og ikkje spesielt lurt, spesielt med tanke pÃ¥ kor viktig lynmeldingstenester som MSN er for mange.
Kvifor gÃ¥r ikkje folk over til XMPP? Eller andre opne standarder? DÃ¥ finst det mange levrandører, og det er knapt merkbart om ein levrandør skulle gÃ¥ ned, eller gud forby – stenge tilbudet sitt permanent. Ein kan bytte. Eg har jabberkonto hos Google (google talk/gmail) og jabber.org. Eg har aldri opplevd at begge to var nede.
Og ja, det er så ofte det er problemer med MSN. For eksempel no i dag.